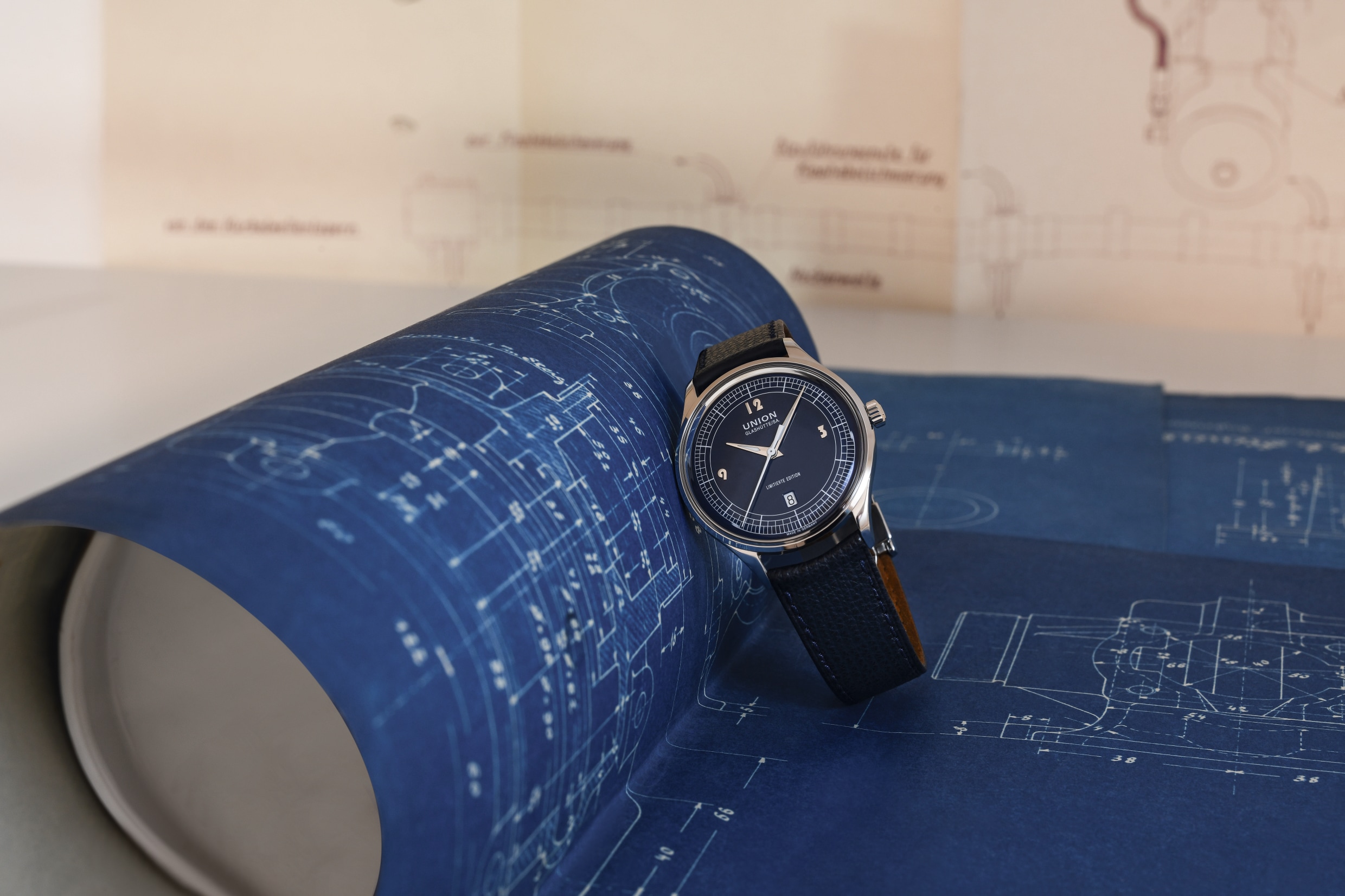 Drafting-room blueprints and classic sector dial watches were strong inspiration for the new Noramis Date Limited Edition. With a launch date set to coincide with the 2021 edition of the ADAC Deutschland Klassik event, the timepiece comes to market in a highly exclusive edition of only 200 units. Crown of classic-car drives, the event gathers motorsport enthusiasts and charming, elegant and often rare machinery from many countries, to mingle for a memorable race and much nostalgia.

The dial design of the Noramis Date harks back to subdivided watch faces of the past, intended to highlight great precision and watchmaking skill. The unique, finely sectioned design separating the hours, minutes and seconds from one another, lends the timepiece a deeply technical note. The effect is reinforced by the thin white lines and graduated scales, beautifully set off against the shade of the dial — quite intentionally an echo of blueprints once used in drafting and engineering work, the world over.

To add a sporty note to this relatively technical mood is a complementary dark-blue calfskin leather strap, affixed to the gently curving lugs of the 40mm case, shaped for a most comfortable fit against the wearer's wrist. Inside the timepiece, a sophisticated mechanical UNG-07.01 movement with a power reserve of up to 60 hours, provides the driving force and timing accuracy, in absolute faithfulness to the high quality traditions and craftsmanship which made Glashütte famous.

This year, the ADAC Deutschland Klassik will be held from 30 June to 4 July in the beautiful region around Dresden; the route will actually even take the race to Glashütte, home of the Union Glashütte watch factory. As an Official Partner of the event for the sixth time this year, the race is familiar territory for the brand, and a special gift will be included with this timepiece: an additional stainless steel case-back, adorned with a map of Germany, with the state of Saxony specially highlighted. The Noramis Date Deutschland Klassik 2021 Limited Edition is available from selected specialist outlets, in a limitededition box, for €1980.00 (recommended retail price).