 Seris Small Second
D905.228.46.051.01
Measuring 36,5 mm in diameter, the bicolor case of the Seris combining stainless steel with 18-carat rose gold always looks fabulous on the feminine wrist. It is gorgeously framed by 68 diamonds on its bezel. Long, slender lugs ensure that the noble black leather strap fits particularly snugly and comfortably. Elegant, rose gold coloured sword-shaped hands move around the black dial with sunburst pattern, while a sapphire crystal with anti-reflective coating on both faces ensures optimum readability. Description
With its sporty elegance, the Seris collection is the perfect companion for the modern woman. Confident, contemporary and stylish – these timepieces cut a good figure on any occasion. An exceptional dial design and finely coordinated details, such as the curved sword-like hands, bridge the gap between the classic and the modern.
Technical specs
Warranty

2 Years of Warranty

Weight (g)

68.000

Water resistance

Water-resistant up to a pressure of 5 bar (50 m)

Collection

SERIS
The Union Glashütte user's manual give information about the use, the settings and the maintenance of the different Union Glashütte watches.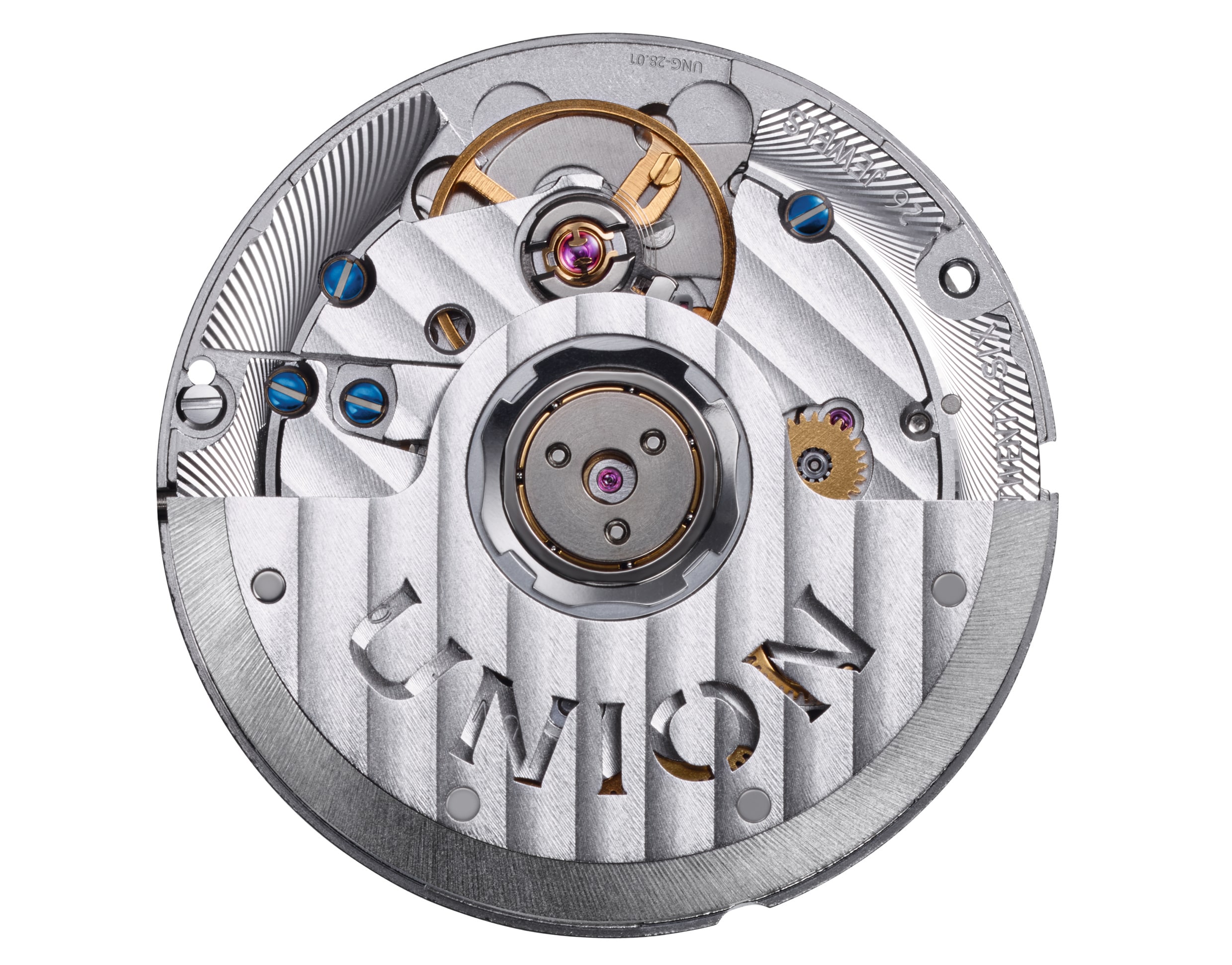 UNG-28.01
Movement dimensions 11 ½ ''', dia. 25.6 mm, height 4.6 mm Hours, minutes, small second Date display in dial window Self-winding with ball bearing, 60-hour power reserve Second stop device 25,200 vibrations per hour (3,5 Hz) 26 jewels
STAINLESS STEEL
The only grade of steel used by Union Glashütte is stainless steel 316L. This alloy is characterised by its excellent anti-corrosion properties. For the relevant watches, the following components are produced from this material: cases, bracelets, double fold fasteners with two push buttons (decorated).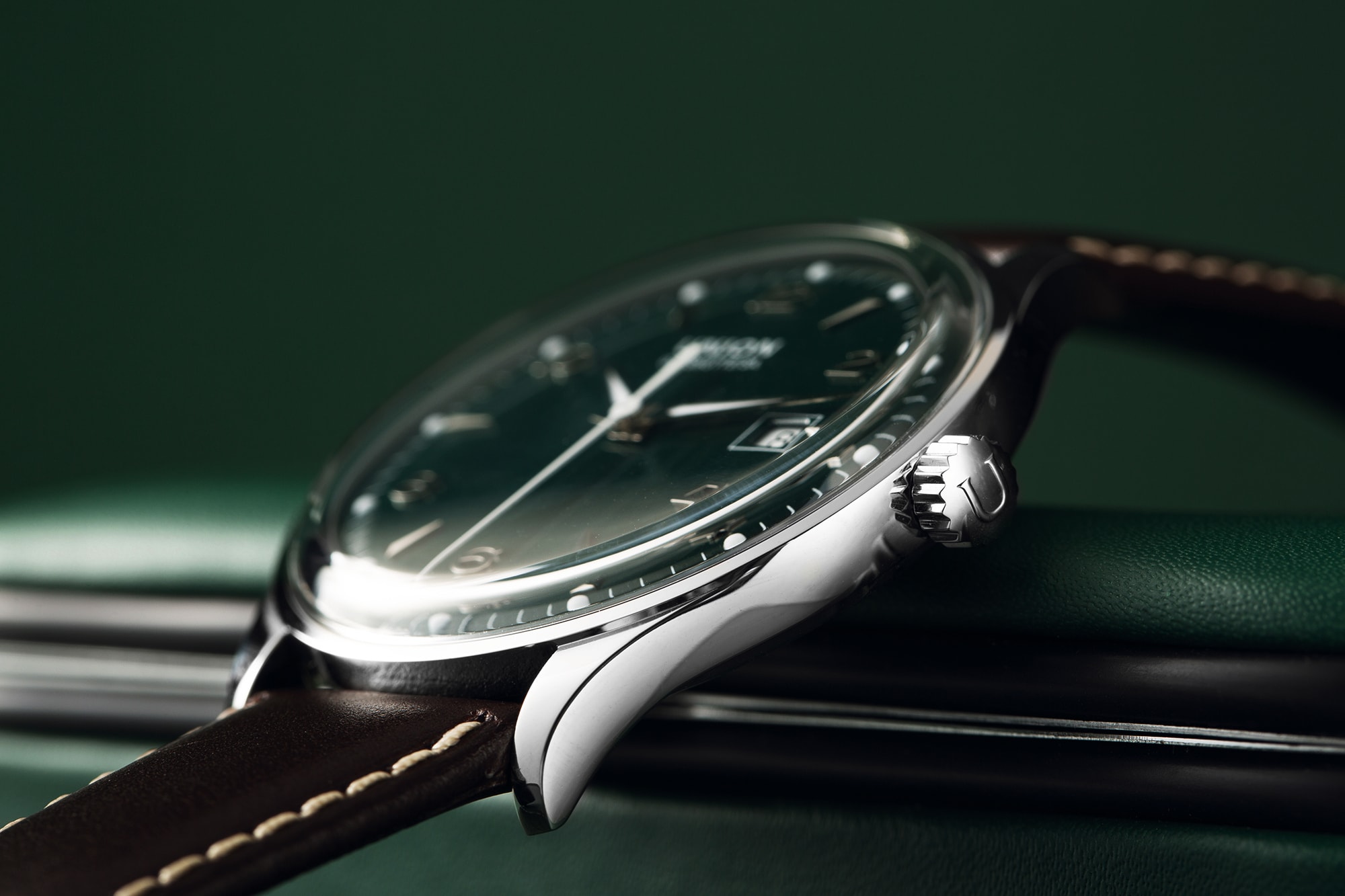 Saphir
The sapphire used by Union Glashütte for its crystals is a white, synthetic sapphire. Thanks to its hardness rating of 9, this crystal can only be scratched by very hard diamond-like substances. Union Glashütte watches only use double-sided anti-reflective sapphire crystals. As there are no reflections on the crystal, the full splendour of the dial is revealed.
Gold
Refined gold is very soft and is the most ductile of all metals. Soft, refined gold is a material that is ill-suited for use in jewellery, watches, coins, etc., and is therefore alloyed with other metals to alter its hardness, strength and colour, as well as to improve polishing results and bring down the price. For its cases, crowns and buckles, Union Glashütte only uses gold alloys with a copper content and with 750 parts per thousand of pure gold (18 carat). This produces a rose gold tone.
LEATHER
Union Glashütte uses primarily calfskin for its straps, either smooth or with a crocodile skin finish, as well as cowhide, cordovan or goatskin.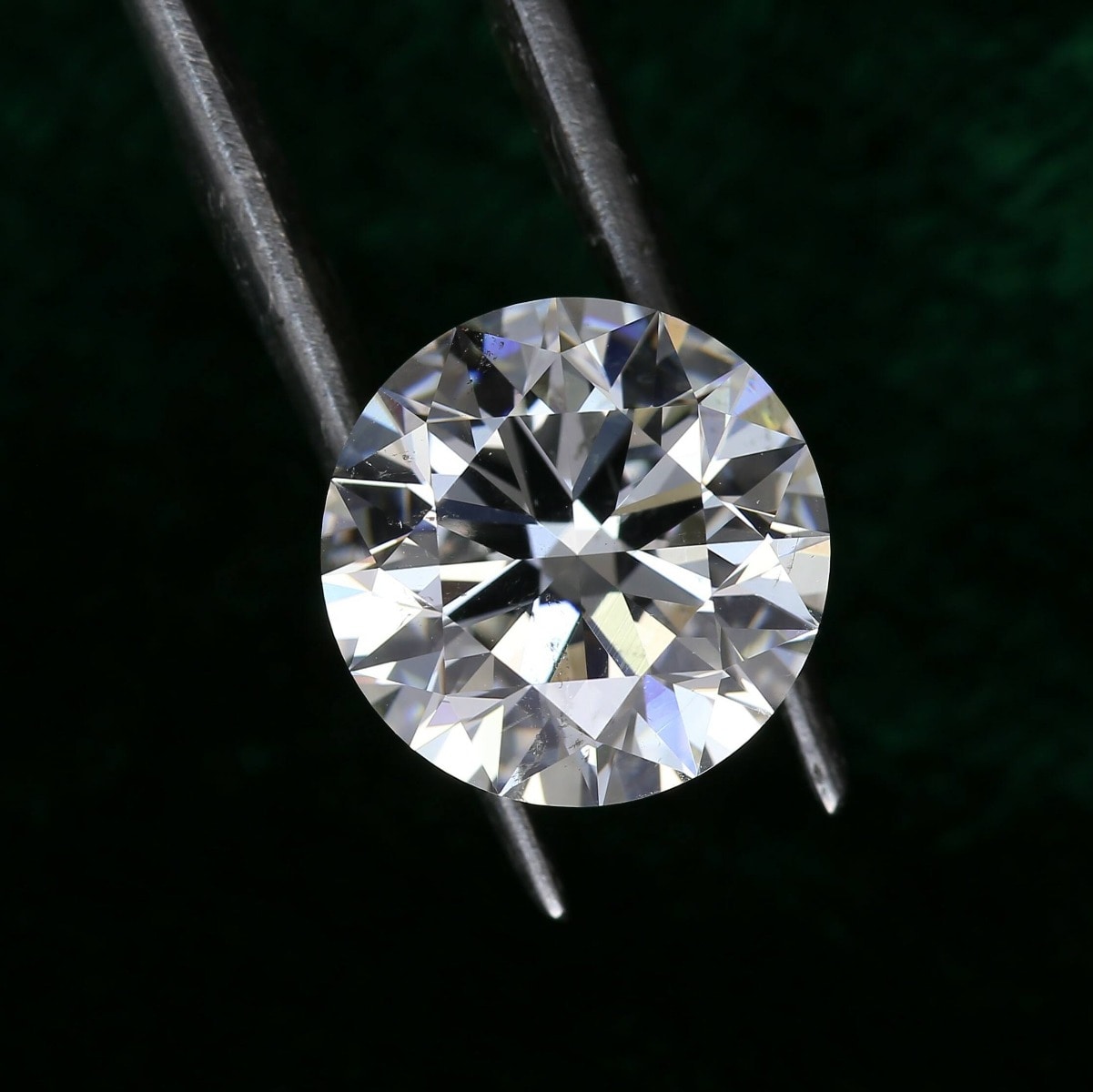 Diamonds
It is not without reason that diamond is considered the king of the precious stones: it is the hardest natural substance in the world. Raw diamonds are burnished for use in the watchmaking and jewellery industries and are graded in terms of the four "C" criteria: Cut: The cut describes the individual shape of the diamond. The more elaborately and professionally the stone is faceted, the more intensively the light is reflected. Union Glashütte uses brilliant cut diamonds for cases and single cut diamonds for the dial. Colour: At first glance, you might think that all diamonds are white. However, experts differentiate between subtle grades of shading – Union Glashütte uses exclusively Top Wesselton diamonds. Clarity: They are largely invisible to the naked eye, but virtually all diamonds have minute imperfections that an expert with a magnifying glass can detect. Union Glashütte uses diamonds of the prized VSI (very small inclusions) class. Carat: Carat is the unit that indicates the weight of a diamond. One carat equates to 0.2 g. The diamonds used by Union Glashütte have different carat values depending on the model – these can be found in the technical data of the watch in question or in our e-catalogue. Union Glashütte uses solely diamonds that meet the requirements of the Kimberley process, an international certification system for raw diamonds. It is designed to halt the trade of smuggled diamonds – known as "blood diamonds" – that fund warfare.
Water resistance
All Union Glashütte watches are water-resistant as follows: Men's watches up to 10 bar (100 m) Ladies' watches up to 5 bar (50 m) Gold watches up to 3 bar (30 m). The water resistance cannot be guaranteed indefinitely. It may become compromised by ageing of the seals or knocks to the crown or push-buttons. We therefore recommend that you have the water resistance of your watch checked once a year by an approved Union Glashütte Service Centre and, if required, that you replace any defective parts. Do not open the watch yourself under any circumstances.