The German art of watchmaking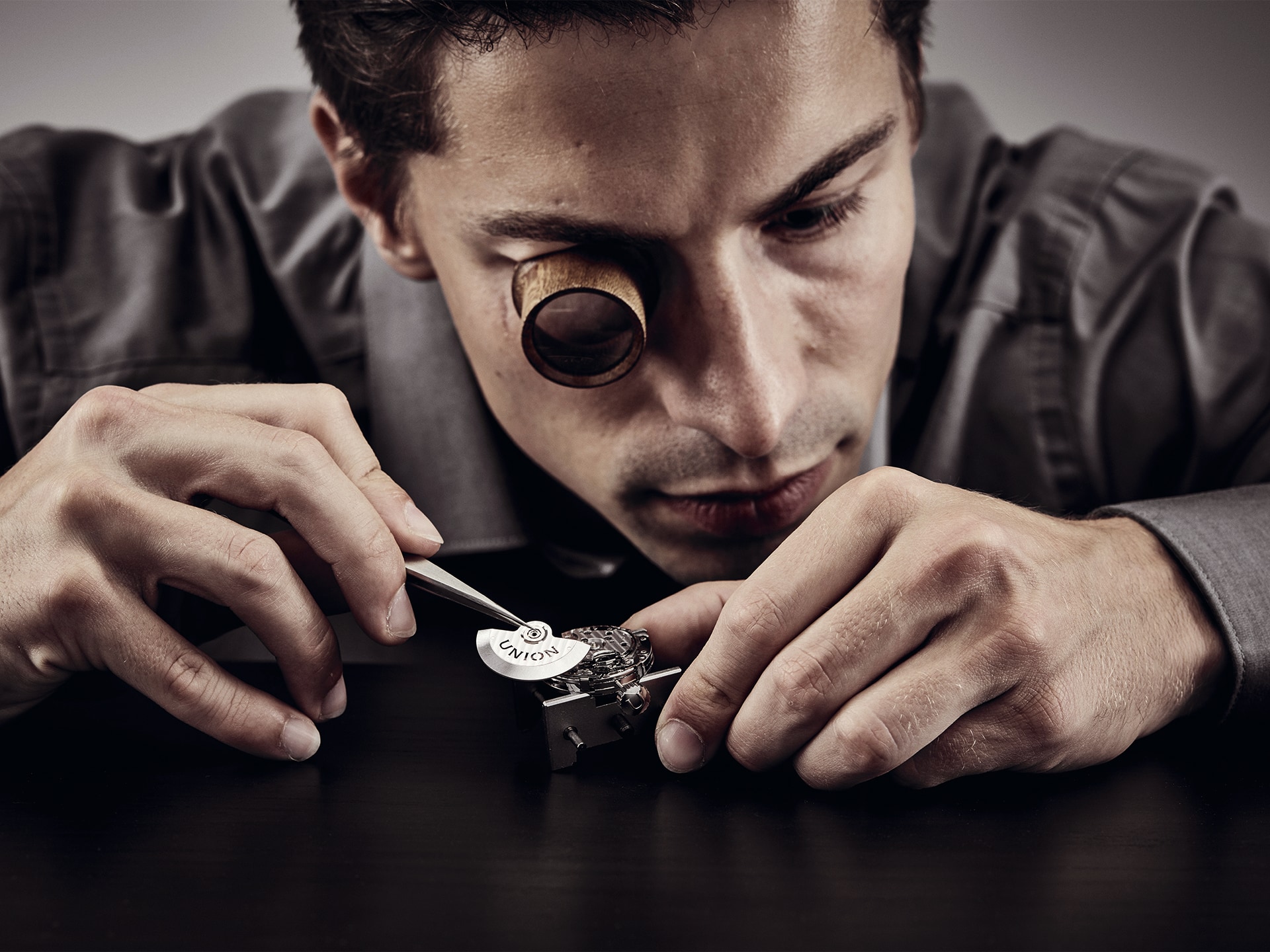 PASSION AND CARE
The vast array of stringent requirements met by the people behind the Union Glashütte brand when producing watches is unmistakeable. From sheer elegance to dynamic sportiness, from classic retro character to feminine or decorative influences – our collection provides a wide range of different watches for every style or occasion, which attest to their fine origins. Each and every model is painstakingly assembled, calibrated and finished by the watchmakers in Glashütte, Saxony, in a process comprising numerous complicated steps.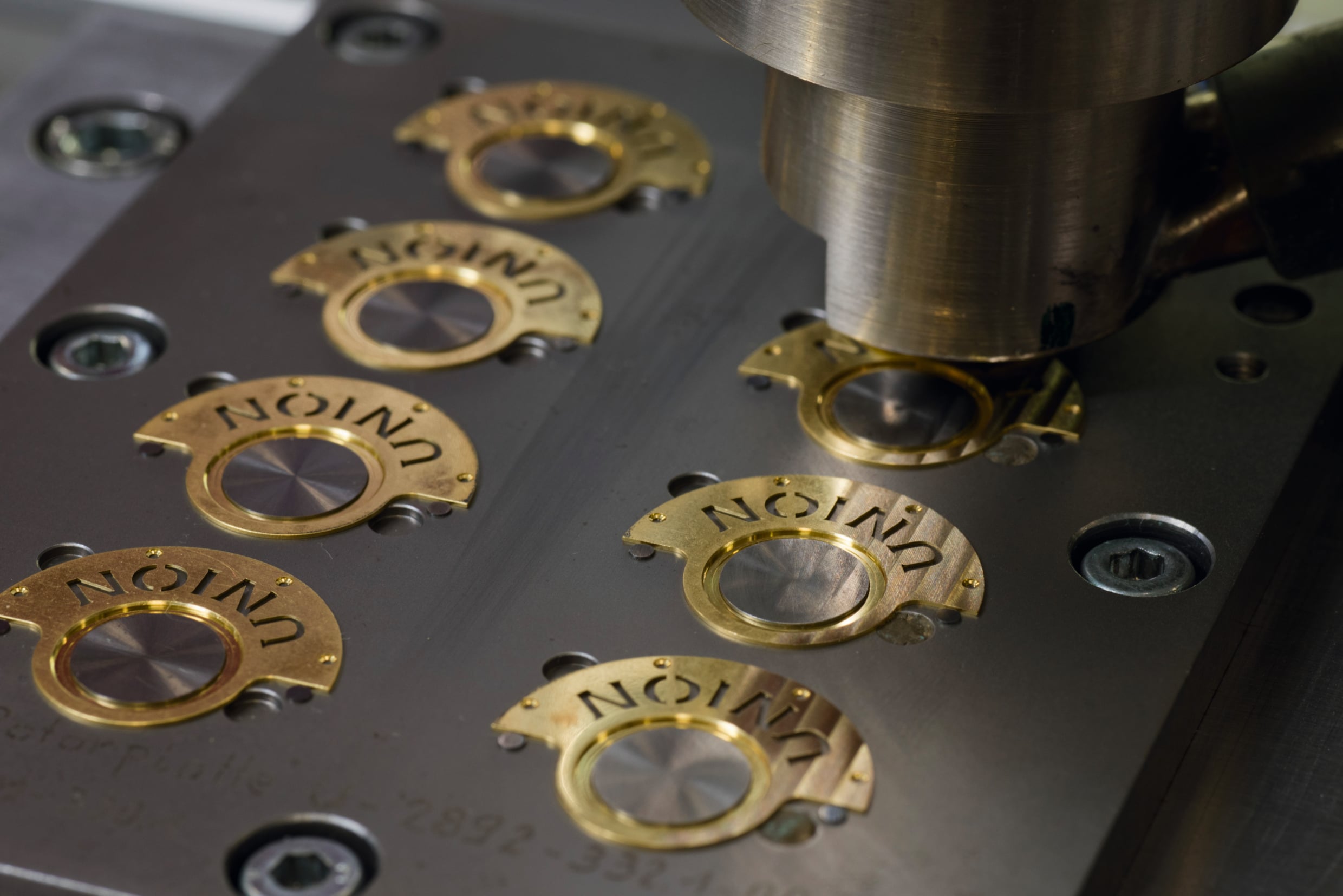 PART PRODUCTION
The part production stage involves the production of all the individual components and decorations that give the Union Glashütte mechanical movements their unique character, including finely decorated rotors, balance cocks and automatic and gear train bridges. The experienced part production team combines classic craftsmanship with modern technology. Traditional finishing elements such as perlage and the Glashütte stripe finish are applied with keen eyes and exceptional skill.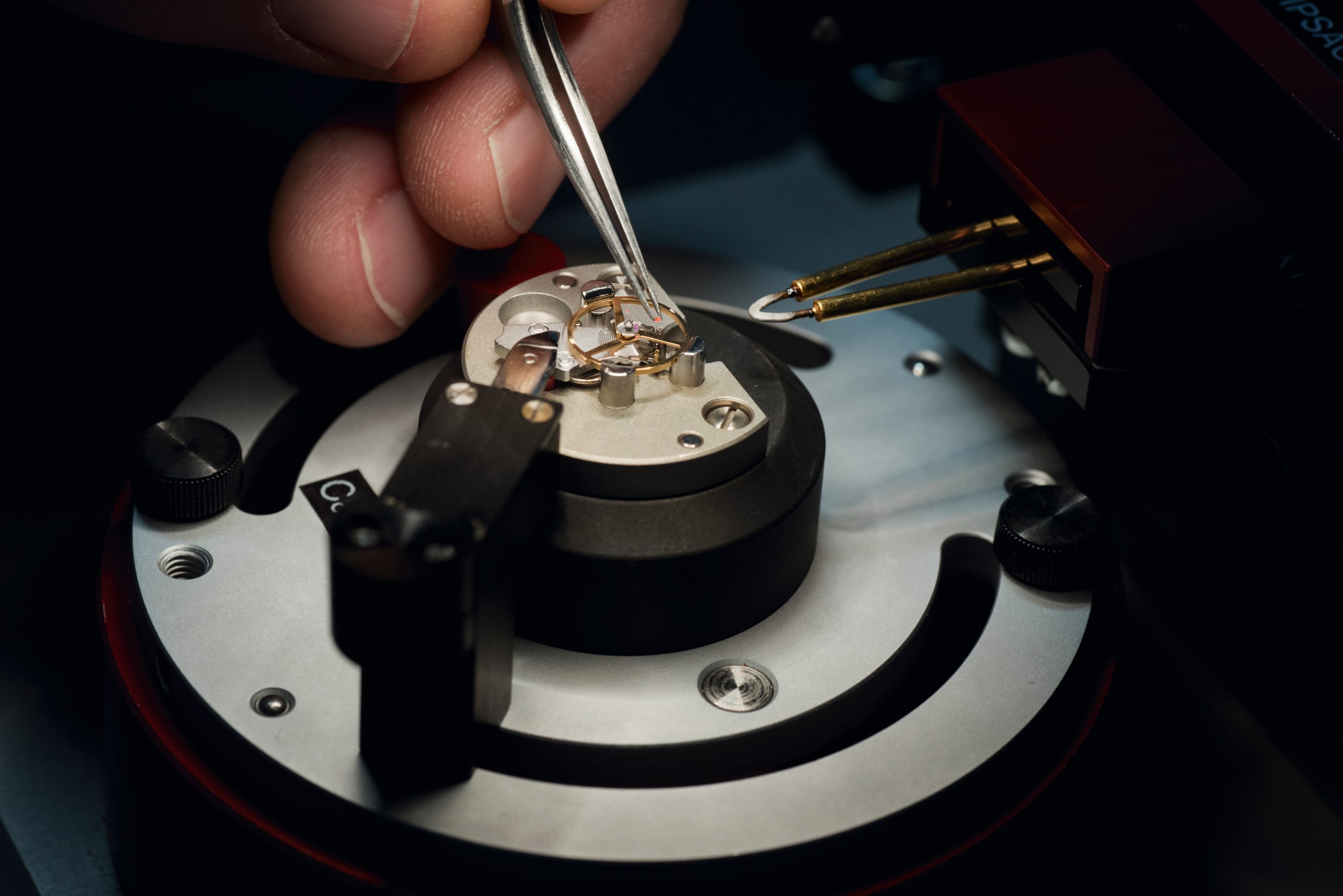 MOVEMENT ASSEMBLY
Building on the work of the part production team, movement assembly is where the mechanical hearts of our timepieces are brought to life. At this stage, the numerous filigree components that make up the various automatic movements are brought together for the first time. They are assembled by hand with exceptional flair, and are continually subject to meticulous inspection – after all, these movements will later be responsible for ensuring that the completed timepieces tick to the precise Union Glashütte rhythm.
WATCH FACE ASSEMBLY
In the watch face assembly stage, hands and dials are combined to create the face of the mechanical motor and the motor is positioned in its designated place in the case. These steps go hand in hand with particularly challenging technical and aesthetic requirements for the watchmakers.
QUALITY MANAGEMENT
After assembly, each individual timepiece is inspected in a higher-level quality management stage, whereby their water resistance, rate, appearance and function are put to the test one last time. If they pass these demanding tests, the Union Glashütte timepieces are fitted with high-quality straps and individual accessories that provide their new owners with all relevant information. Once all this has been done, the watches can finally leave their home in Saxony. They will carry with them the permanent hallmarks of their origin – the experience and care that have been bestowed upon them here – as they are worn on wrists throughout the world.