Our Philosophy
Union Glashütte conveys the essence of luxury German watchmaking just as much now as it did over 130 years ago. The teams of experts in our Glashütte workshops painstakingly handcraft exquisite watches that stand the test of time. To this day, these timepieces are still fitted with only mechanical movements. In 1893, brand founder Johannes Dürrstein devised the concept for a new, modern Glashütte watch: A piece of affordable luxury.
It is his vision that drives us.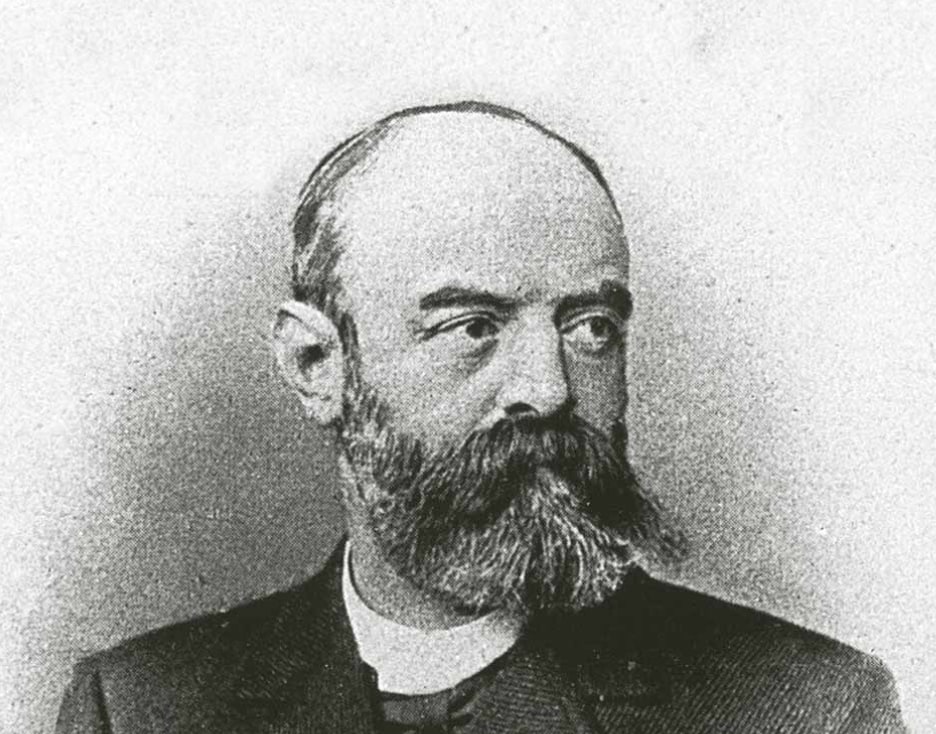 A LONG TRADITION
Ever since it was founded in 1893, the Union Glashütte brand has devoted itself to fine watchmaking. The company's accomplishments have earned it a place in the annals of the German watchmaking industry. We feel a sense of duty to this history, while also keeping the future firmly in our sights – just as brand founder Johannes Dürrstein envisaged with his forward-thinking concept of a modern Glashütte watch. We still follow his example. As a matter of tradition.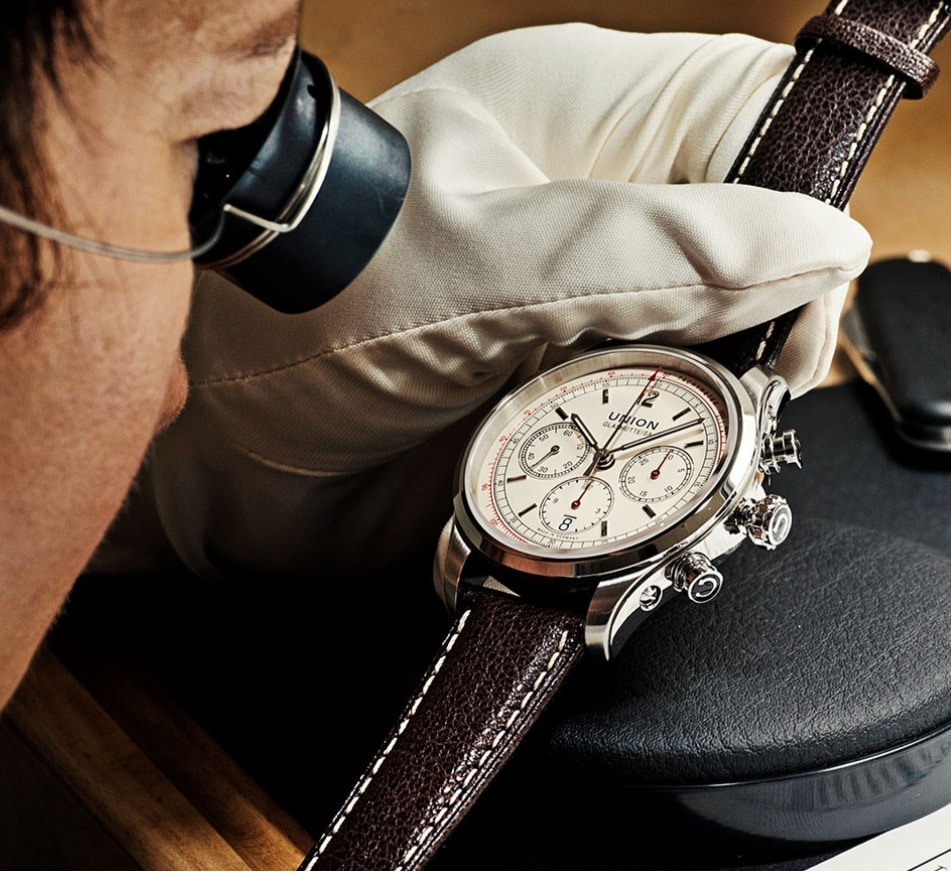 HIGH PRECISION
The watchmakers of Union Glashütte have exacting standards – in every sense of the word. Every model they produce is assembled in several complex stages before being individually calibrated, finished and inspected. The watch cannot leave the Glashütte workshop – to impress wearers with its ultimate precision – until it meets the watchmakers' impeccable standards.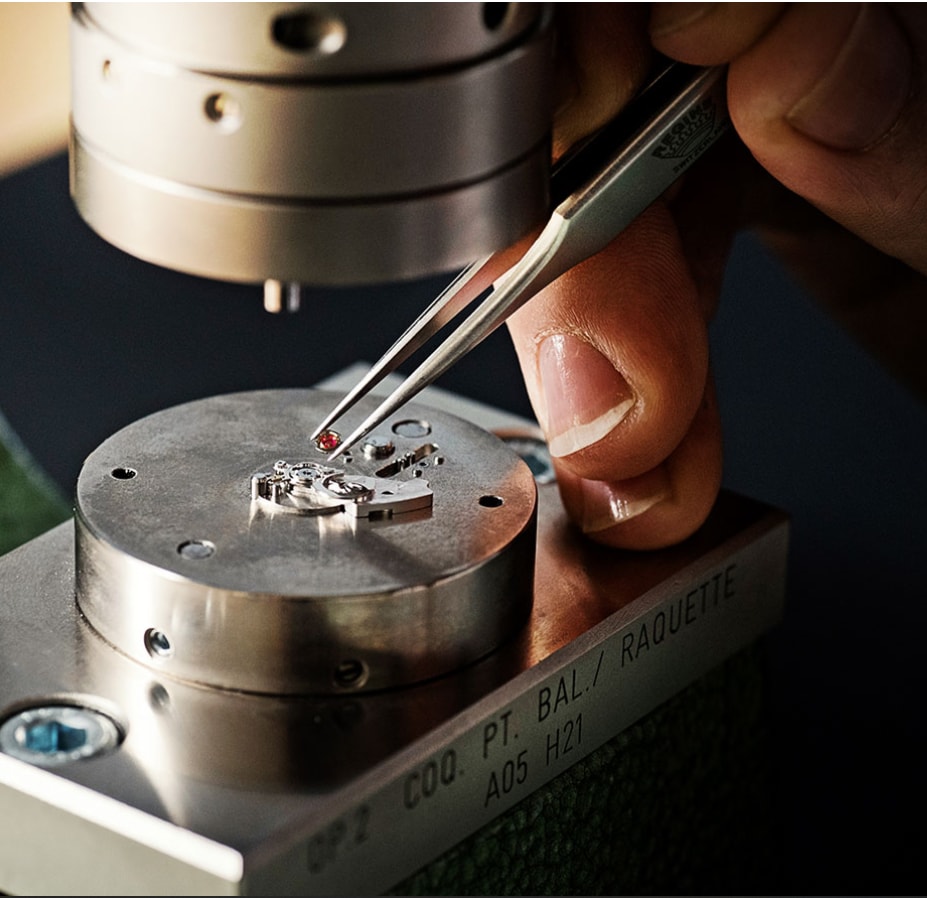 EXCEPTIONAL FLAIR
Time takes time – at least, when it is born into the Glashütte tradition. Whether adding fine decoration, making minute adjustments to the rate accuracy or carefully mounting the hands, at Union Glashütte, handcrafted workmanship plays a central role. Every watch is made individually by hand in Glashütte from over 200 intricate components. This feat of artistry and engineering is visible through the sapphire crystal case-back that reveals the finishing elements and movements of the timepiece.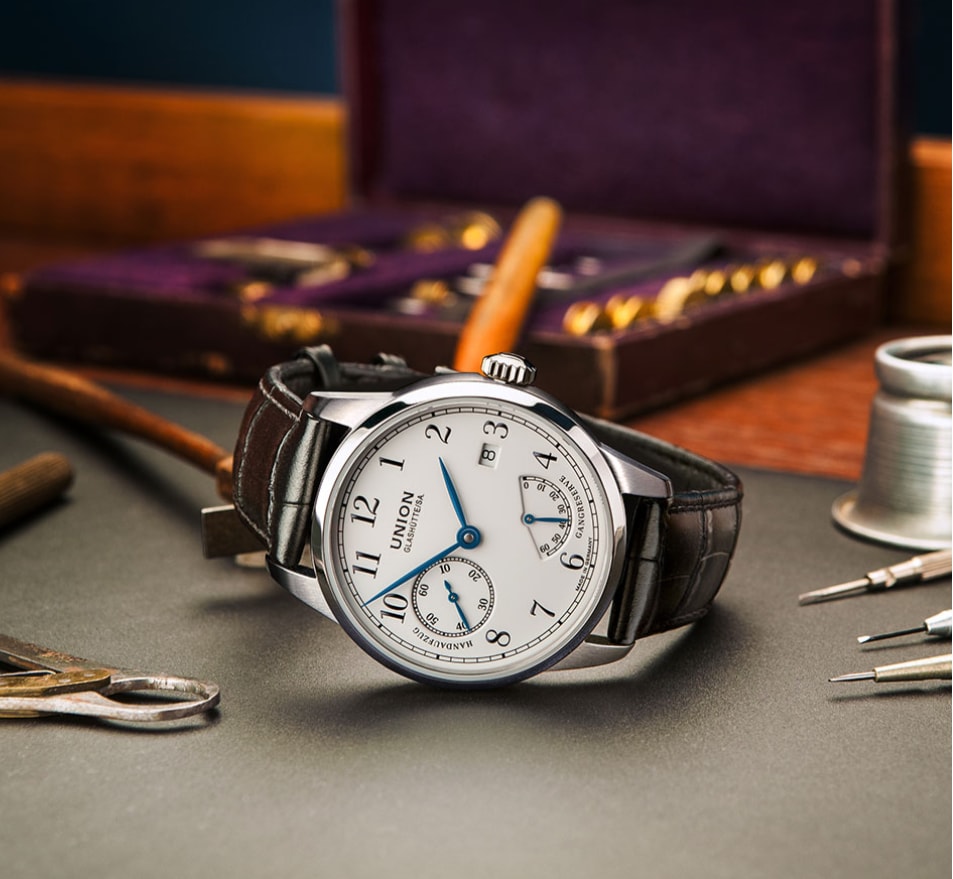 CLASSIC DESIGN
Union Glashütte movements are finished with a wide range of artistic decorative elements. The design of the watches themselves is no less elaborate, but certainly more practical. There are no unnecessary flourishes to detract from the elegance of the overall composition, which – in typical German fashion – marries form with function. High-quality workmanship and exquisite materials are as integral to the watches as user-friendliness and everyday practicality.
HIGH QUALITY STANDARDS
Longevity is a must for Union Glashütte. Our watches combine classic, timeless designs with an exceptionally high level of quality that stands the test of time. Thorough technical and visual inspections that clock up over 180 hours on average are carried out over the course of the production process. Quality of this standard simply takes time – after all, these watches are made to be worn for more than just one season.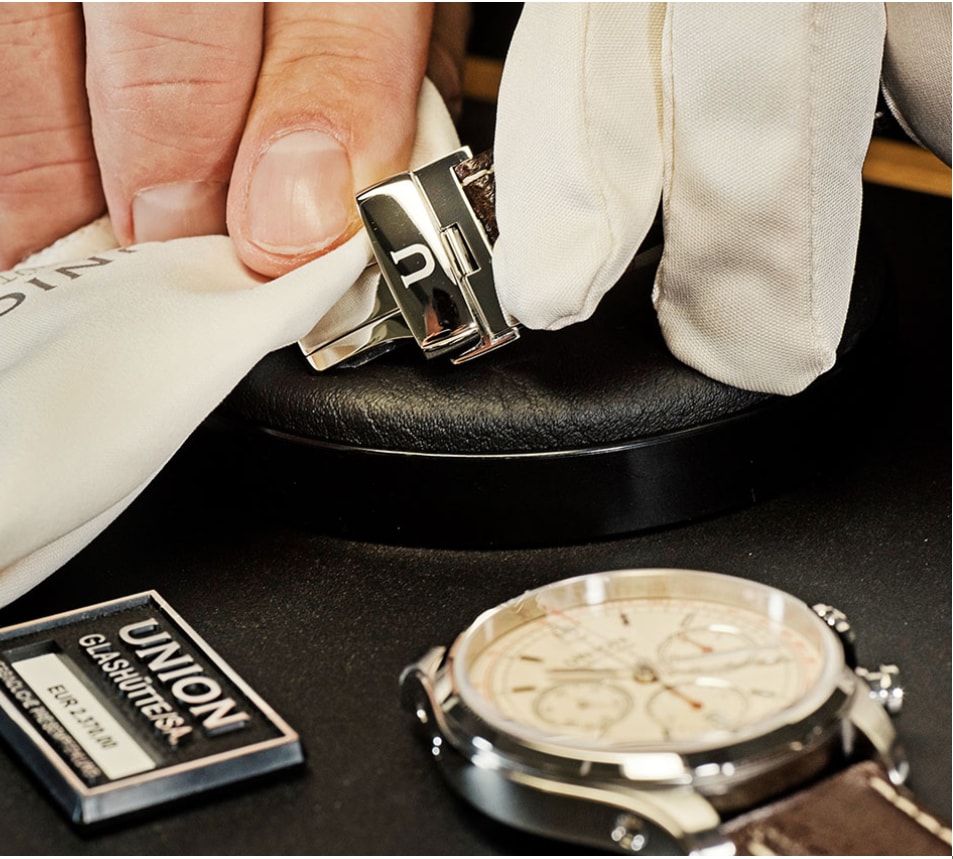 VALUE FOR MONEY
When he established the "Glashütter Uhrenfabrik Union" in 1893, entrepreneur Johannes Dürrstein had a keen sense for what his customers wanted. He set out to produce attractive, high-end watches of Glashütte quality, but at an affordable price. Now, over 125 years on, Union Glashütte is still driven by this original vision of his and refrains from superfluous design – focussing instead on high quality.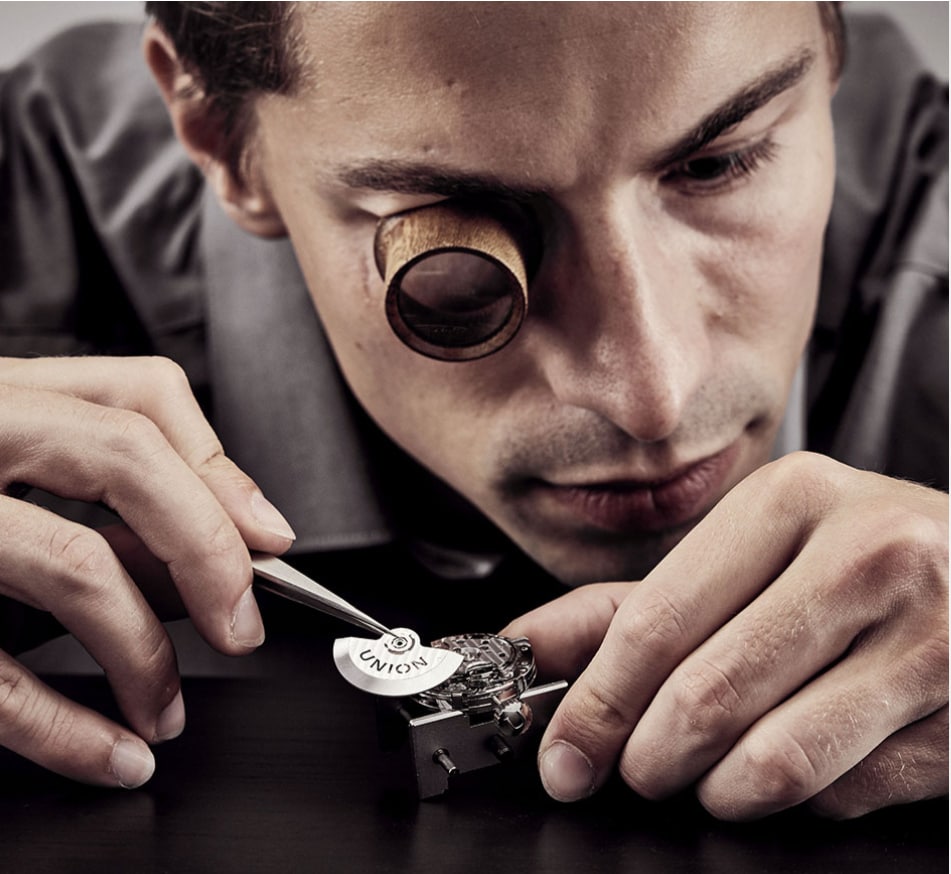 THE MODERN ART OF WATCHMAKING
The complex process of manufacturing our watches comprises numerous production steps in which modern technologies are used in combination with a high level of manual workmanship. Because time stands still for nothing – not even watchmaking. At Union Glashütte, traditional mechanics and technical innovations come together in perfect harmony.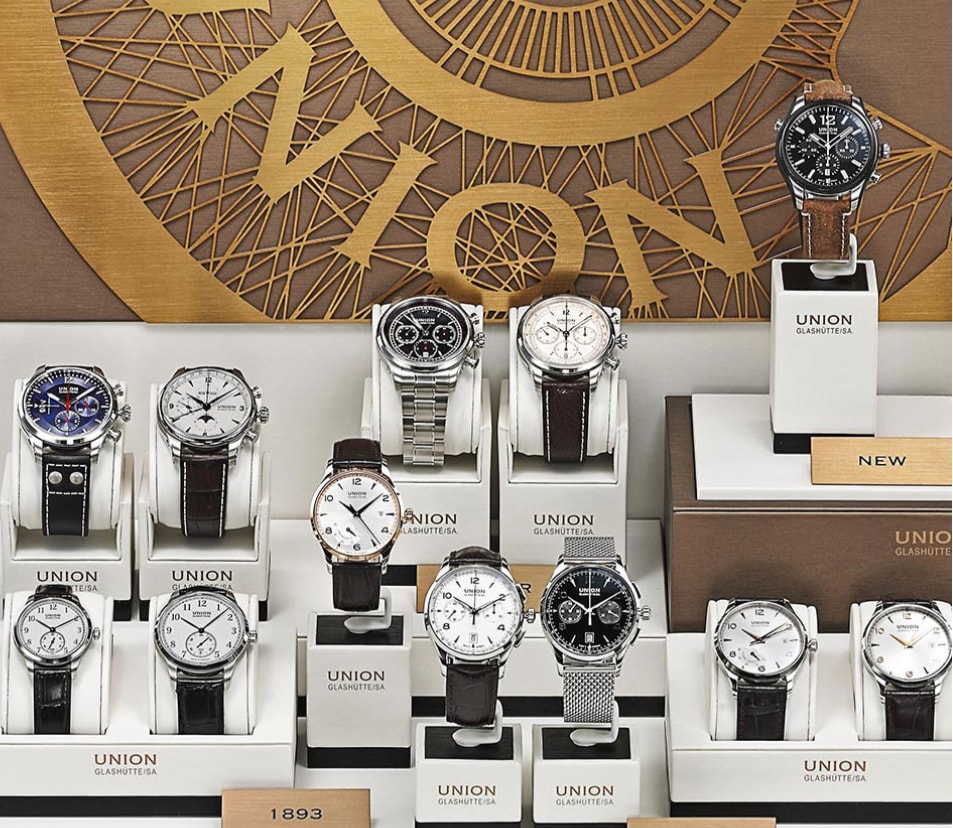 A DIVERSE COLLECTION
Union Glashütte produces exclusively mechanical timepieces, which allow the refined inner workings to be admired through a glass case-back. The collection includes a wide range of designs: The Viro models are linear and puristic in form, while the Noramis evokes the timeless elegance of the 50s and 60s. Alongside the bold, striking Belisar models, there is the classic 1893 that celebrates the roots of the brand. Naturally, the ladies' watches also exude style: The charming Sirona blurs the lines between timepiece and jewellery, while the sporty elegance of the Seris is a celebration of femininity.