We are here for you
Need help with your watch? You are at the right place.
Call us if you want +49 35053 4616308
Customer Service - How our service is working
All you need to know about our service process. Discover your watchs journey through our customer service.
Discover
Customer Service - Recommended prices
Our service prices published here enable you to find out about the service work to be expected and the associated costs. When repairs are accepted, releases can be agreed up to a certain price. Service work is then carried out up to this price without a cost estimate. This can shorten the processing time. As before, we are happy to provide a cost estimate at any time upon request. Likewise, please ask for a cost estimate for work not listed on this price list, which we will also be happy to perform for you, if possible.
View watch service price list
Customer Service - Find your nearest service center
Your watch deserves the best care, make sure you deposit your watch to an officially certified service center using our online store locator.
Find a service center
Customer Service - FAQ
Got a question? We have an answer! Have a look through our data base of frequently asked questions.
See the FAQ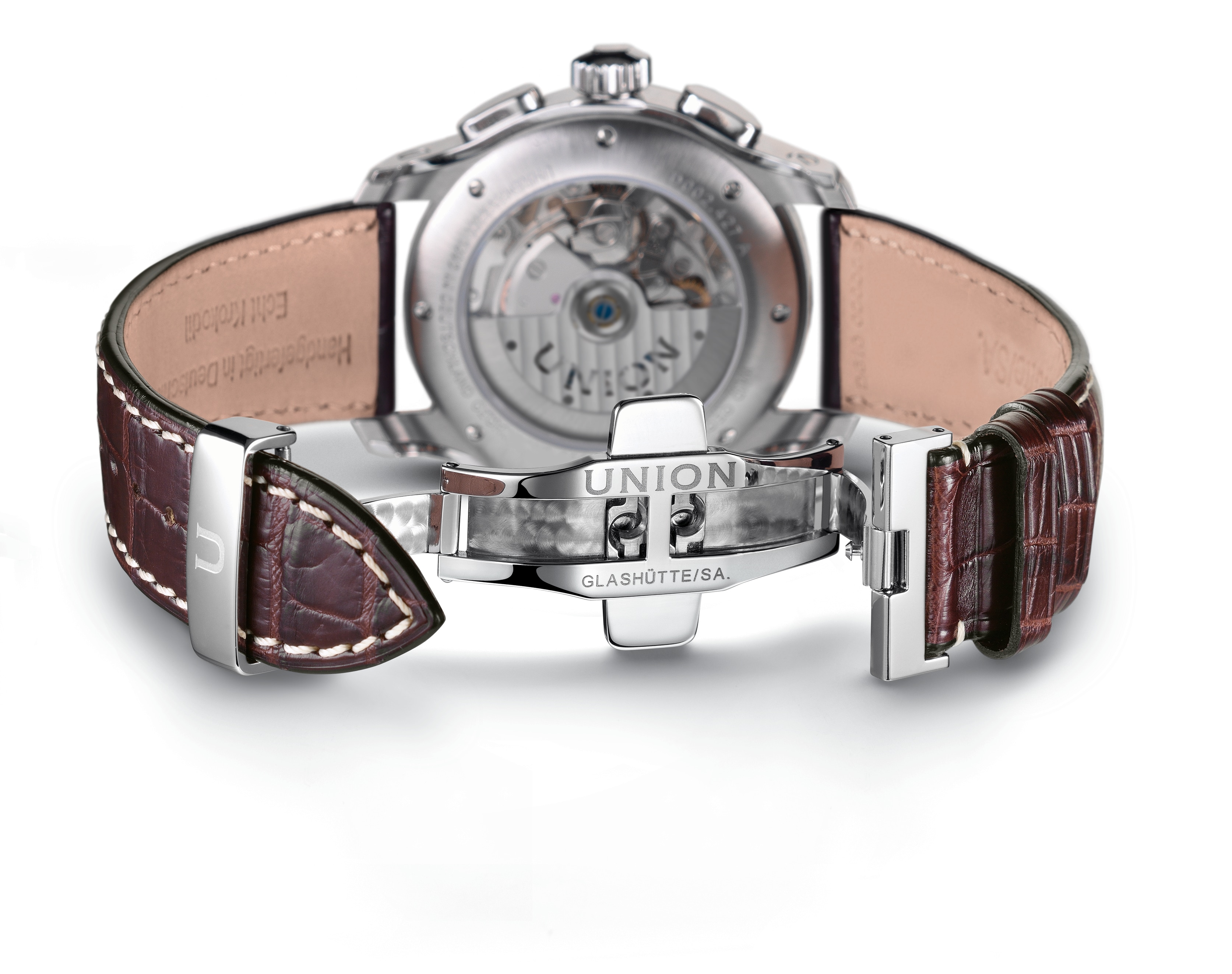 Strap and Bracelet price list
Are you looking for more variety while wearing your favourite timepiece? Discover our list for straps and bracelets offered
Discover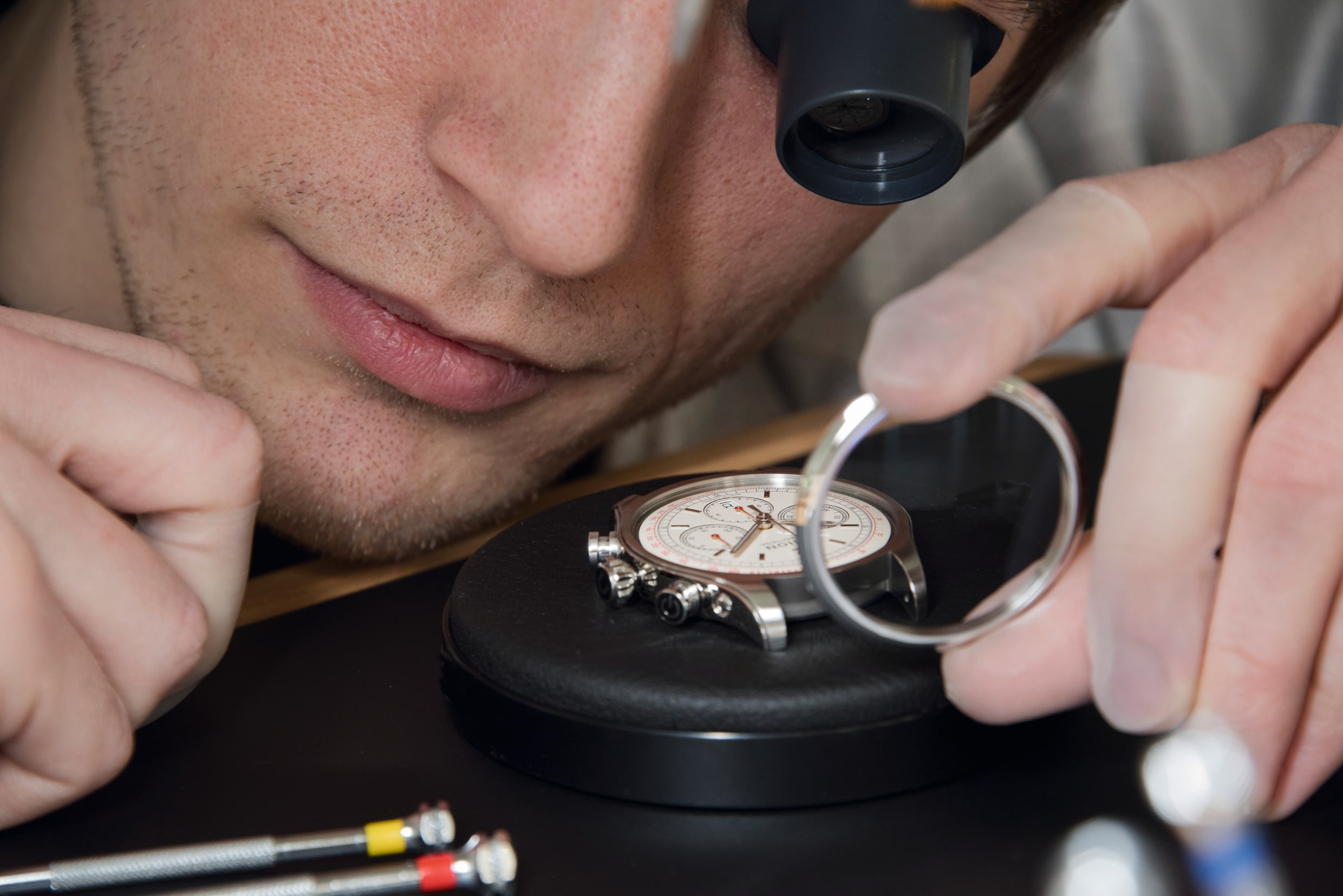 Customer Service - Warranty Terms
Your UNION GLASHÜTTE watch comes with a twenty-four (24) month warranty provided by UNION Uhrenfabrik GmbH, effective from the date of purchase and in accordance with the following terms of warranty.
Discover more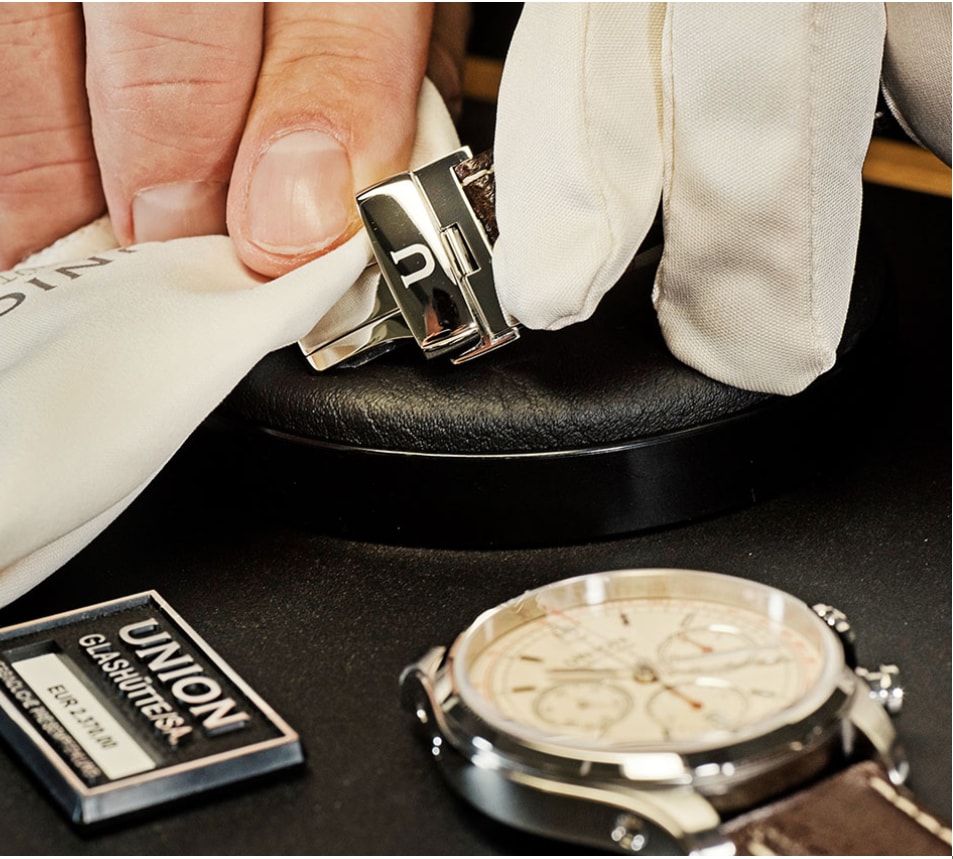 Looking after my watch
In order for your favorite timepiece to continue to function properly, it requires a certain amount of care. Learn here how to take care of your Union Glashütte watch.
Learn more
Contact us
If you have any questions, please go to our contact page and fill in the information form. Our Team will contact you as soon as possible.
Contact page
Contact our UNION GLASHÜTTE Customer Care
Street
UNION Glashütte
Customer Care
Frühlingsweg 5
01768 Glashütte, Sachsen
Germany
Hours
Mon - Thu 8.30 am until 17.30 Uhr pm Fr 8.30 am until 16.00 pm